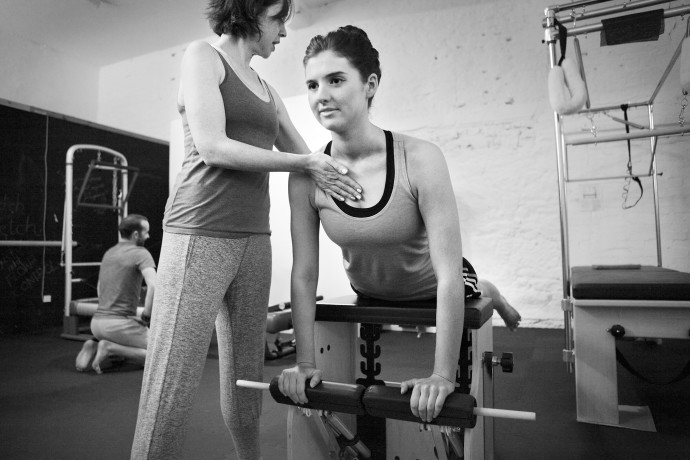 Slip on the Saville Row suit of pilates. A prvate lesson designed to fit you, your movement, body and what you do with it (or would ike to do again) perfectly.
Our 1:1 lessons are the quickest most effective way to improve the way you move and get the results you want. With complete privacy and full access to mats and apparatus your lesson is designed exclusively to your body and training needs. Ideal for newbies, post-injury, sports performance/injury prevention – or anyone who just want to intensify their practise and get more from regular mat class or shared studio sessions. Our teachers have an eye for the tiniest details and cues that can transform movement patterns and habits we hold onto.
ONE-TO-ONE lesson single: £47
ONE-TO-ONE five pack: £210
---
Two Together
Because we all need a little help from our friends sometimes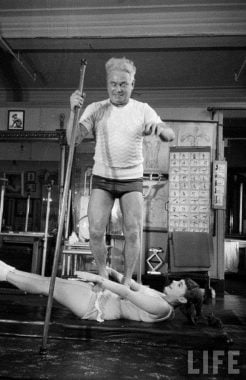 What could be more motivating than sharing a TWO TOGETHER lesson with partner, friends, parents, siblings or offspring? You'll get similar benefits to a 1:1 lesson with a customised lesson and full access to mats and machines under the eagle eye of your teacher. But at a lower price tag. What's not to like? Plus a little competition over who does the best 'Hundred' on the mat or pull-ups on the Cadillac never did anyone any harm!
TWO TOGETHER single lesson £30
TWO TOGETHER START package (3 joint lessons) £168
TWO TOGETHER (5 joint lessons) £260
class="stunning-text-button gdlr-button with-border" href="/book">Book