---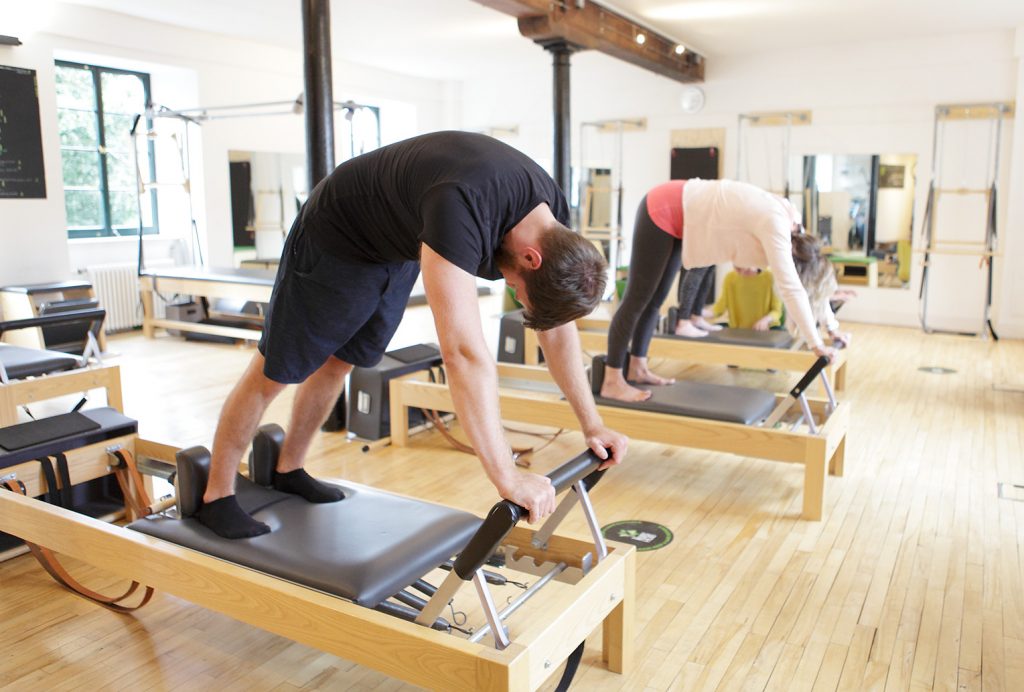 Group Classes
£120 4-pass-bundle | £35 single
Reformer & All Springs
Get a whole body workout in 55 minutes. Every group class is powered by springs – adding that Pilates oomph and feel-good factor. The Reformer is the star of your workout. Also featuring: Tower (Mat with Springs), Chairs and Barrels – depending on the class or mood of the day. See Live Schedule for class types & levels for Reformer and All Springs.
---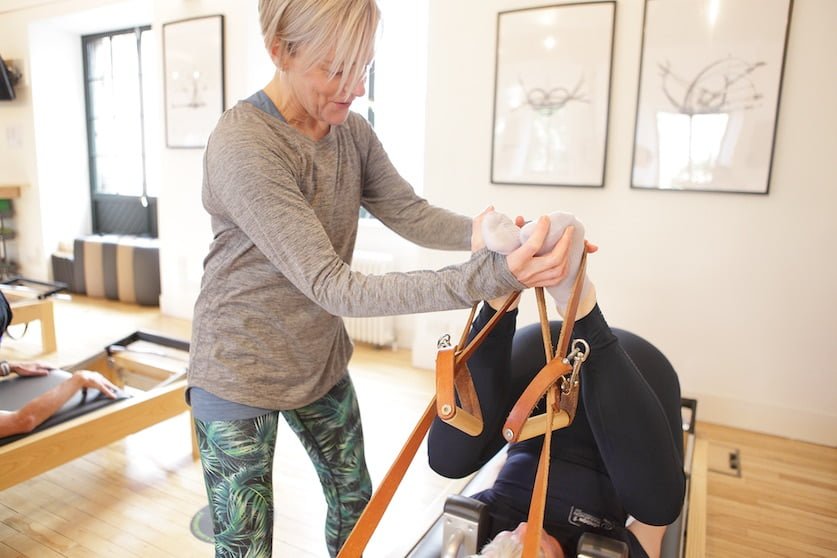 1:1 Sessions
£295 5-pack | £70 single pass
Personal training Pilates style
You will workout on Reformer and Mat (which doubles as your homework); zoom in to strengthen and mobilise on Cadillac, Chairs, Barrels and more. We will be your accountability partner and cheerleader as you take charge of your health and fitness in these 55-minute sessions.
---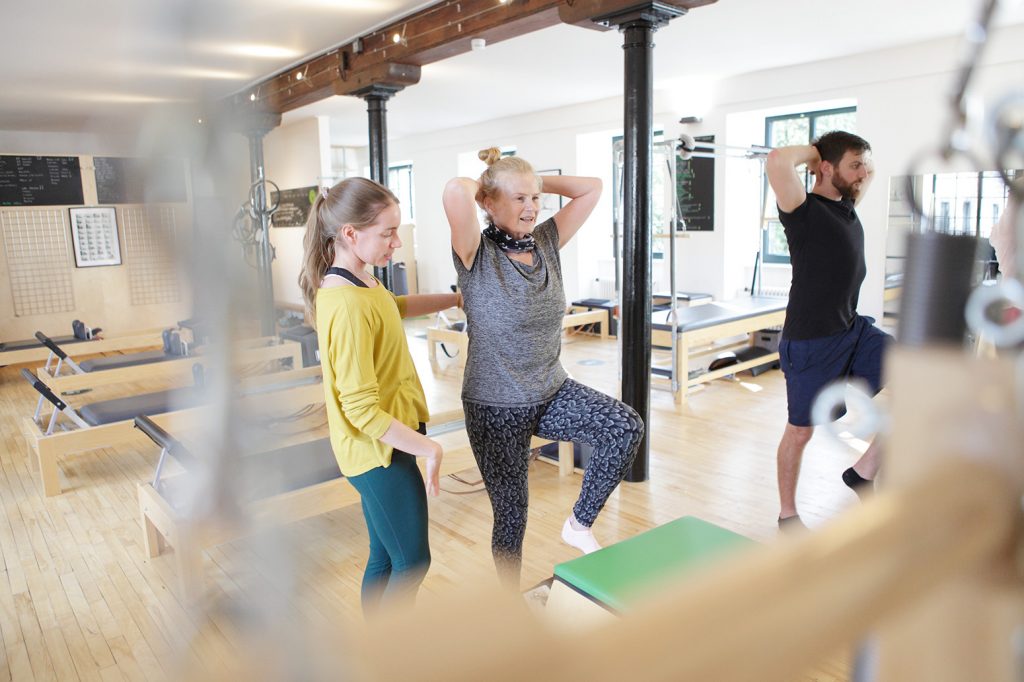 1:2 Sessions
£430 5-pack | £110 single pass
Duo price: bring your own chum
Get buff with a little help from a friend. Reap the benefits of 1:1 training, but, with a pal, partner, family member to keep you accountable (and make you laugh). Oh and save money on solo lessons, what's not to like?
New to Pilates? New to the Hub?
---
Pick a Start Pilates pack or course and we will introduce you to the Reformer. If you know your Pilates onions and have Reformer experience you might be able to dive into a class from our rolling live schedule Not sure where to start? Get in touch and tell us what brings you to Pilates.
---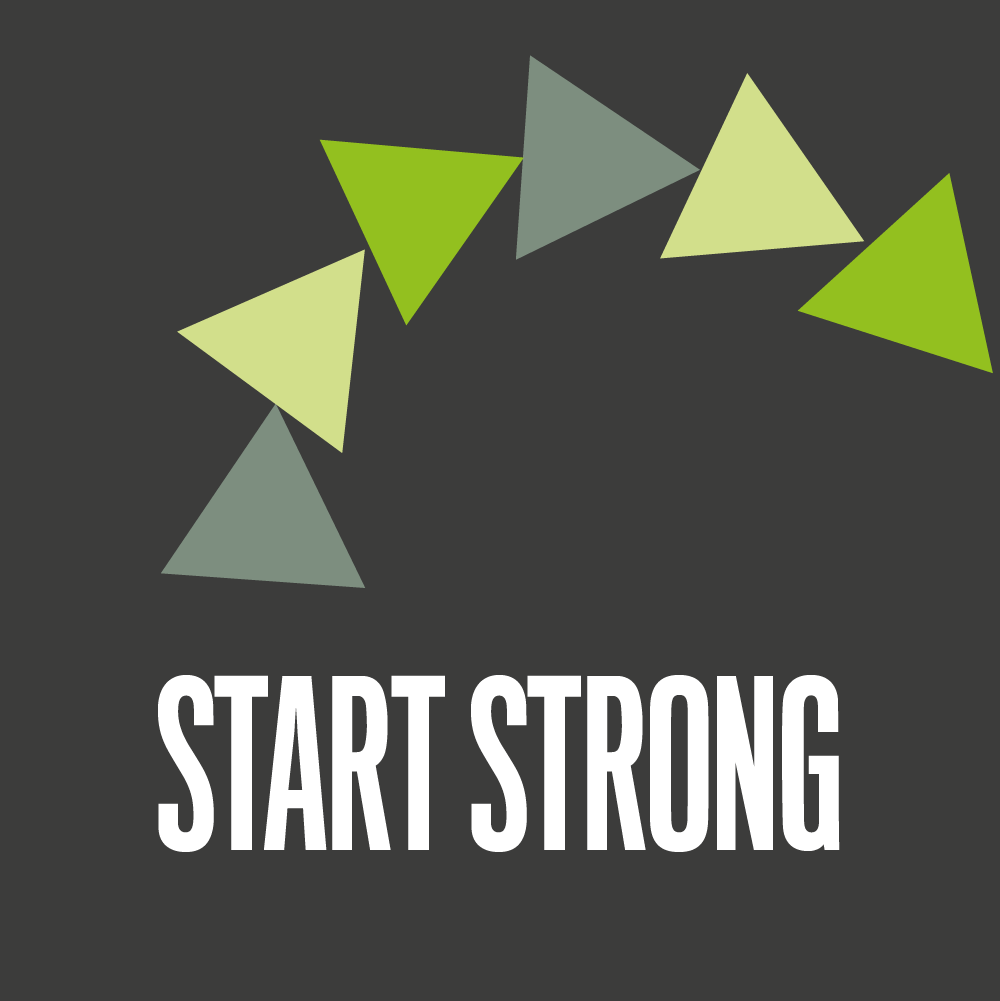 Start Strong Pack
New client offer
Three 1:1 sessions | £159
Start Strong is the experience that gives you time and space to work on your fitness goals and discover what Pilates can do for you. Over three solo sessions work together with your teacher on a programme. Get prepped for group classes, or 1:1 personal training.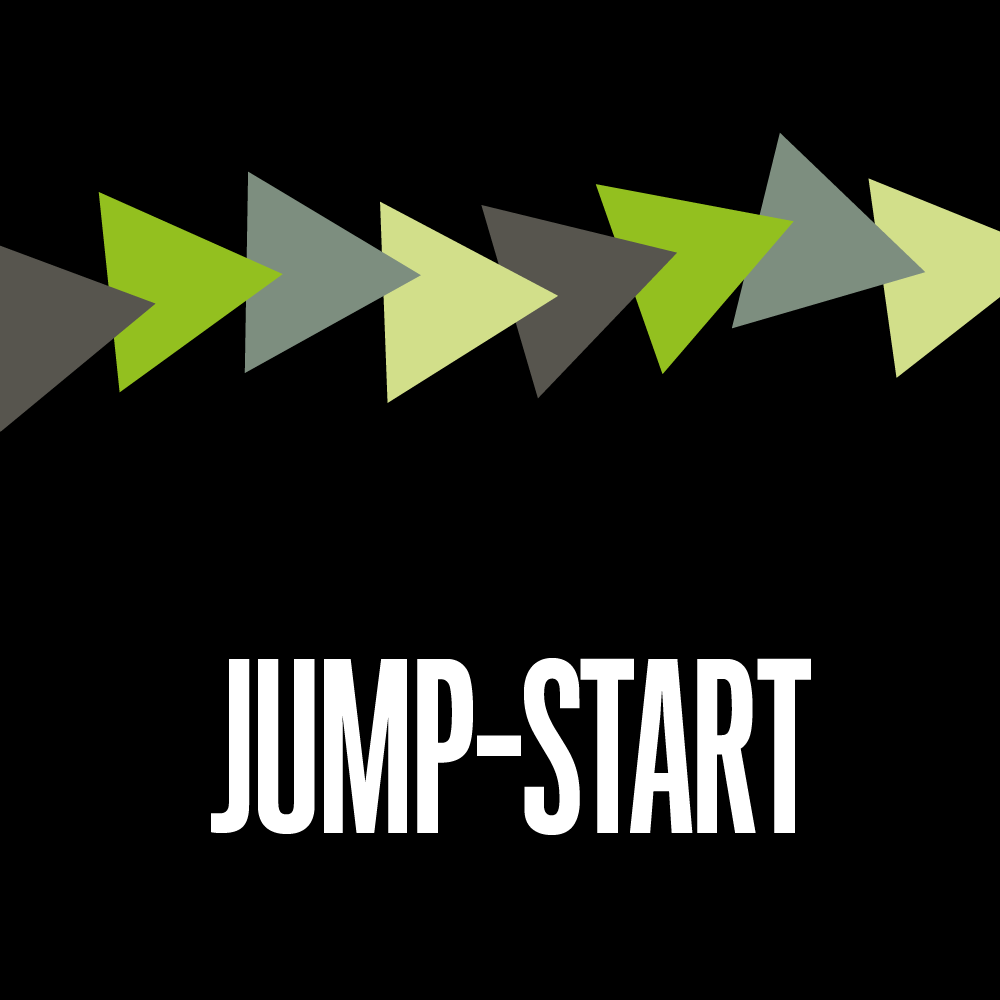 Jump-start Course
Four-week group | £105
Get your motor running with our signature four-week group course. Meet the Reformer, Tower, Chairs and Mat – the full Pilates gym. This is for you if you are new to Pilates OR to the Reformer. Jump-start courses are Mondays 6.45pm, with regular new starts.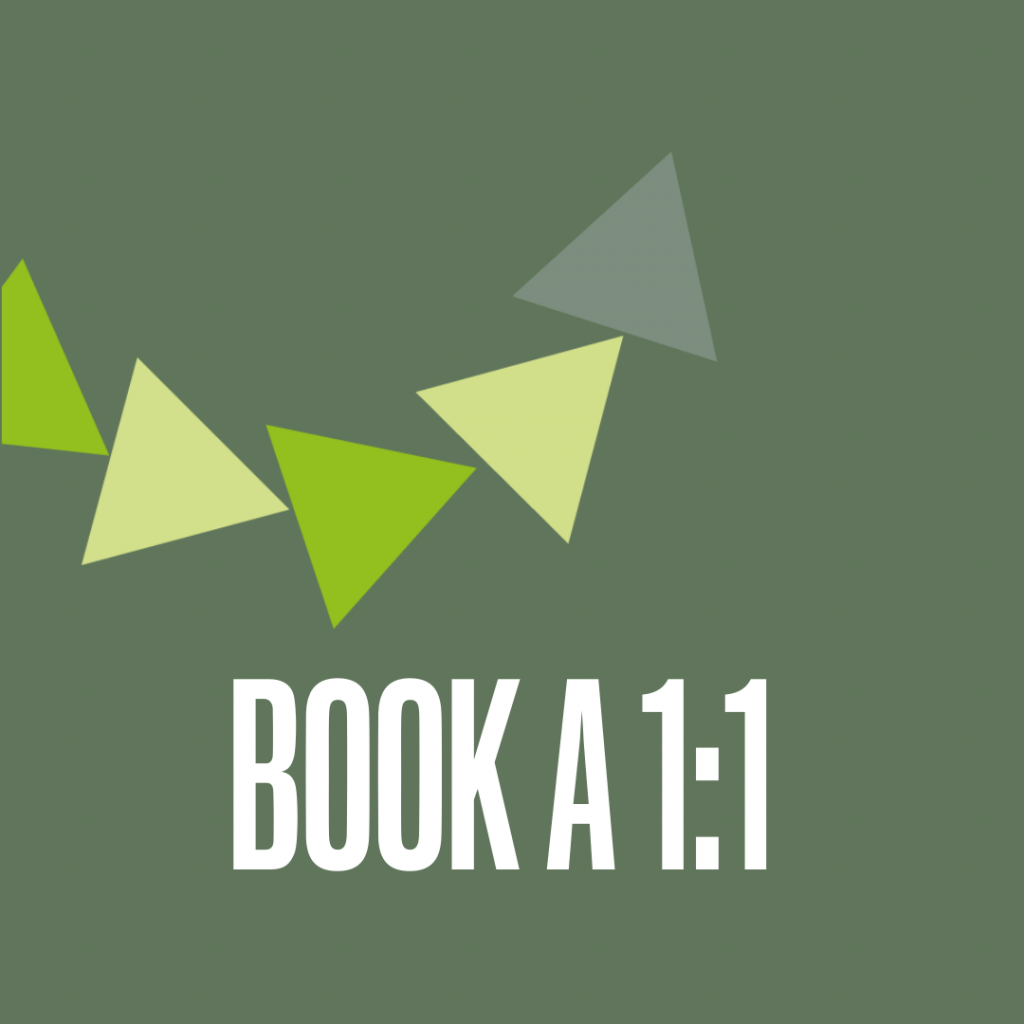 Single 1:1 lesson
Book anytime
1:1 session | £70
Get a taste of the springs and find out how Pilates can transform your fitness, confidence and motivation with a personalised 55-minute induction. Your teacher will help you choose next steps to meet your goals.
---
Ready to take your next step?